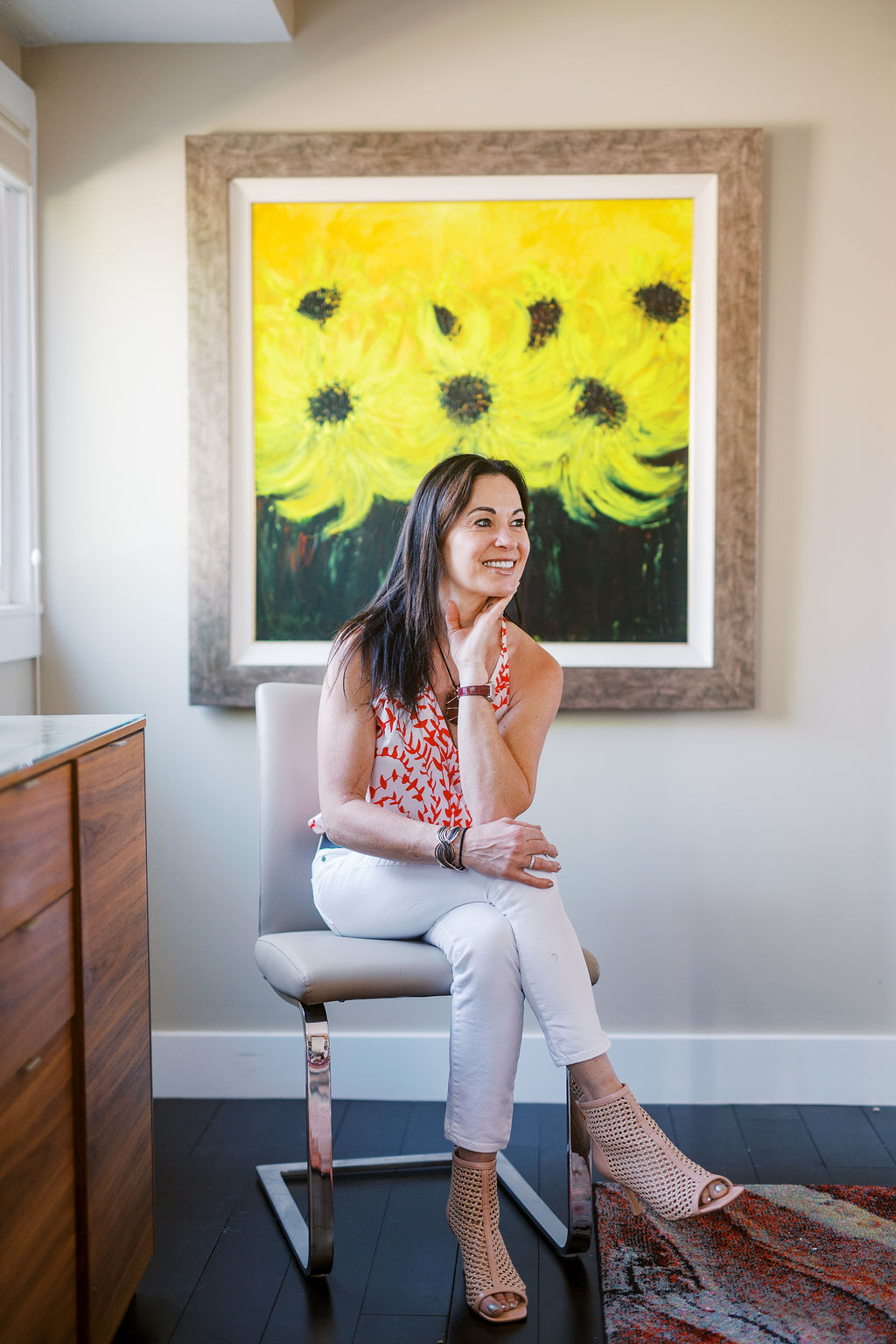 When Sinead first had the idea to strike out on her own, as a real estate investor, she was newly divorced. Now she owns eight properties.

"It was just an idea at first. My father was a real estate investor in Ireland. So it's how I grew up. But, at the time, I really didn't have a lot of confidence in myself and I wasn't sure how to even begin."

Sinead's home is perched in the Upper Avenues in Salt Lake City, overlooking a sprawling garden and granite peaks of the Eastern mountain ranges. It's spacious, modern, lovingly decorated, and still holds the remnants of her ten-year-old's birthday party from a few days prior. Two rambunctious dogs wrestle in the background as she shares her story.

"I had marital assets and I wanted to be smart with how I invested them. I knew I wanted to maintain financial security and abundance for myself and my three boys. I wanted to keep them in private school, live in a comfortable home, and still have the time to really invest in being their parent. But I had a lot of doubts and I was in a period of extreme insecurity. My ex had taken control of all the finances and I felt unsure about my ability to do it on my own. "

She's seated comfortably in a nook near the kitchen, a brightly colored painting of yellow sunflowers and the early summer sun casting a warm glow on her face. It's hard to imagine her feeling insecure, now in a powerful financial position, and owner of a successful holistic nutrition and lifestyle consulting business.

"I don't think I could have done it without Monique and Jenni at Market Source, to be quite honest. I had been discussing with Monique and she just called me up one day and said, 'Why don't you just come and look at this house I have in mind for you.'"

She hands a treat to one of the dogs as she recalls the tour of her very first investment property.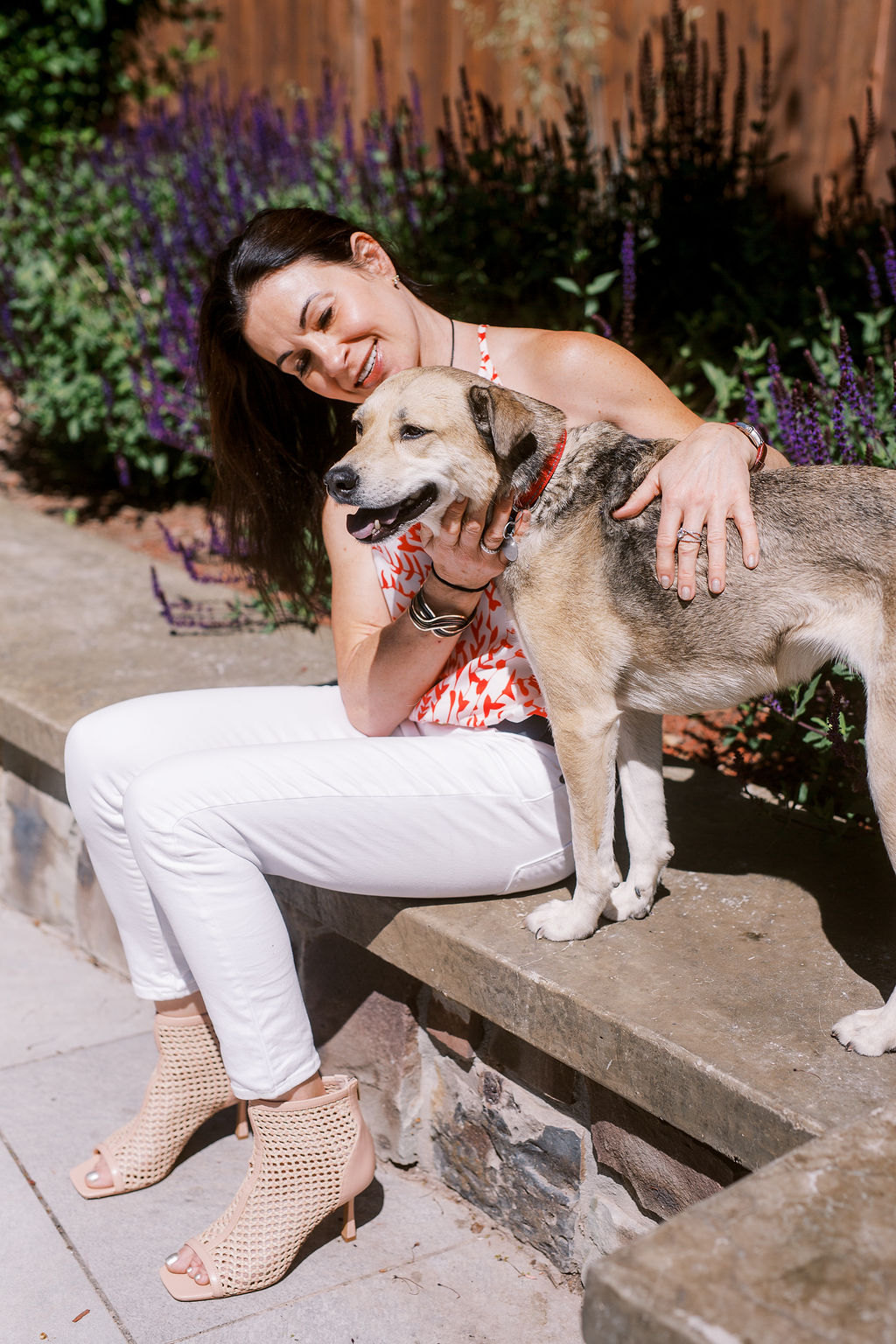 "The whole process was unbelievably smooth. Monique and Jenni walked me through negotiating the purchase and they found me some wonderful renters. Because they were so great at finding me the right tenants, I was able to manage the property on my own with no problems. I have never had a late rent check, not once, even through CoVID."

"After that, it just grew. I knew I wanted to maintain a particular lifestyle for me and my children. I also knew I was interested in starting my own business. So I needed to cash flow more properties in order to support all these aspects of my life. "

"I bought my first rental property in 2019, then a second that year through a 1031 exchange with my ex-husband. And I continued to buy properties - in 2020, 2021, and 2022. I would leverage the equity from my existing properties to get a cash-out refinance and purchase additional properties.

"I now own eight properties and the cash flow from renting them, as well as the equity on each property, has continued to grow and support me and my family while I build my business. "

"I'm a 75% of the time Mom and I'm Mom #1 so I needed the flexibility to be with my three boys. Having the rental properties gave me the flexibility to spend all my quality time with them and still have the incremental income coming in. "

"Each time I purchase a home through Market Source, the process is so smooth. I buy a place, they find me great renters, and I take over property management. I have my Home Warranty Company, I have my Handyman, I have close personal relationships with my tenants, who are just wonderful."

At this point, we are enjoying the view from the balcony overlooking the garden, the pool, and the most stunning mountain views.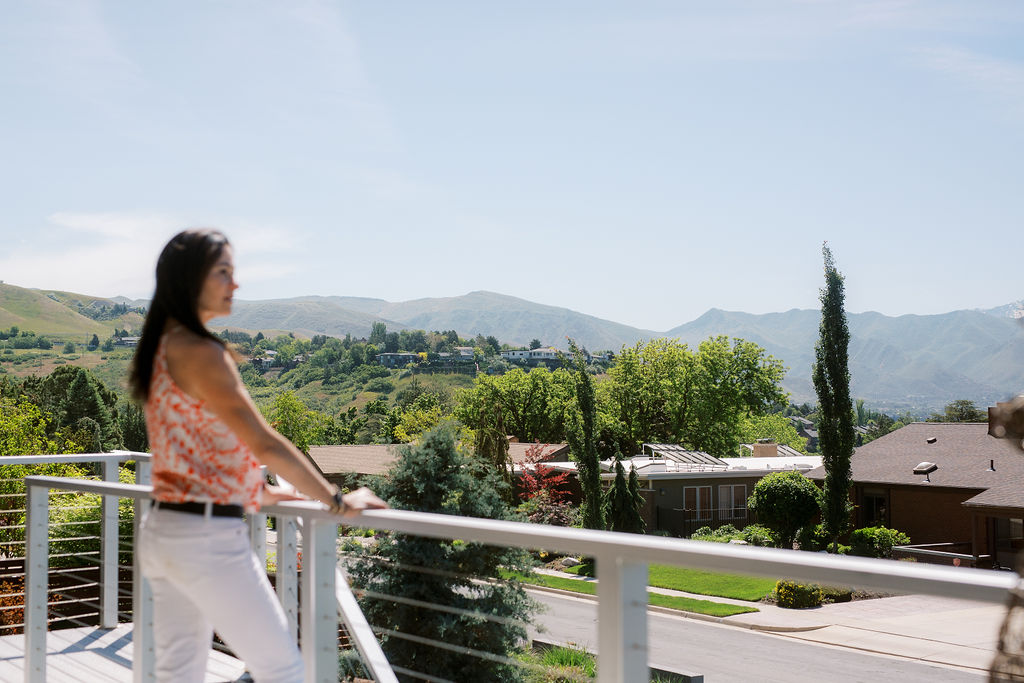 "Through the financial stability generated by my investment properties, I have been able to grow my nutrition business to a point where it supports itself and generates a profit. I can spend my time doing what I'm passionate about, which is helping people with symptoms of illness and disease to change their lives through food and lifestyle habits. "

I ask her if there were any challenges along the way.

"I think my biggest challenge was to have faith in myself that I could actually pull it off. I had a lot of anxiety after my marriage and divorce about being able to do it myself because, in the past, I had relinquished so much control. "

"I knew I loved the world of property investing because it's the world that my Dad was in back in Ireland. I couldn't have done it without Monique and Jenni. They got to know me, knew what kind of houses I wanted, and knew I wanted them to be easily rentable, easily managed properties.

"And they were honest. They just made the whole process seamless. They did everything, from appraisals to inspections. As a single mom with three kids and a business to run, I don't have a lot of extra time. So it was a no-brainer to work with a company that is so full-service and really understands the ins and outs of property investing."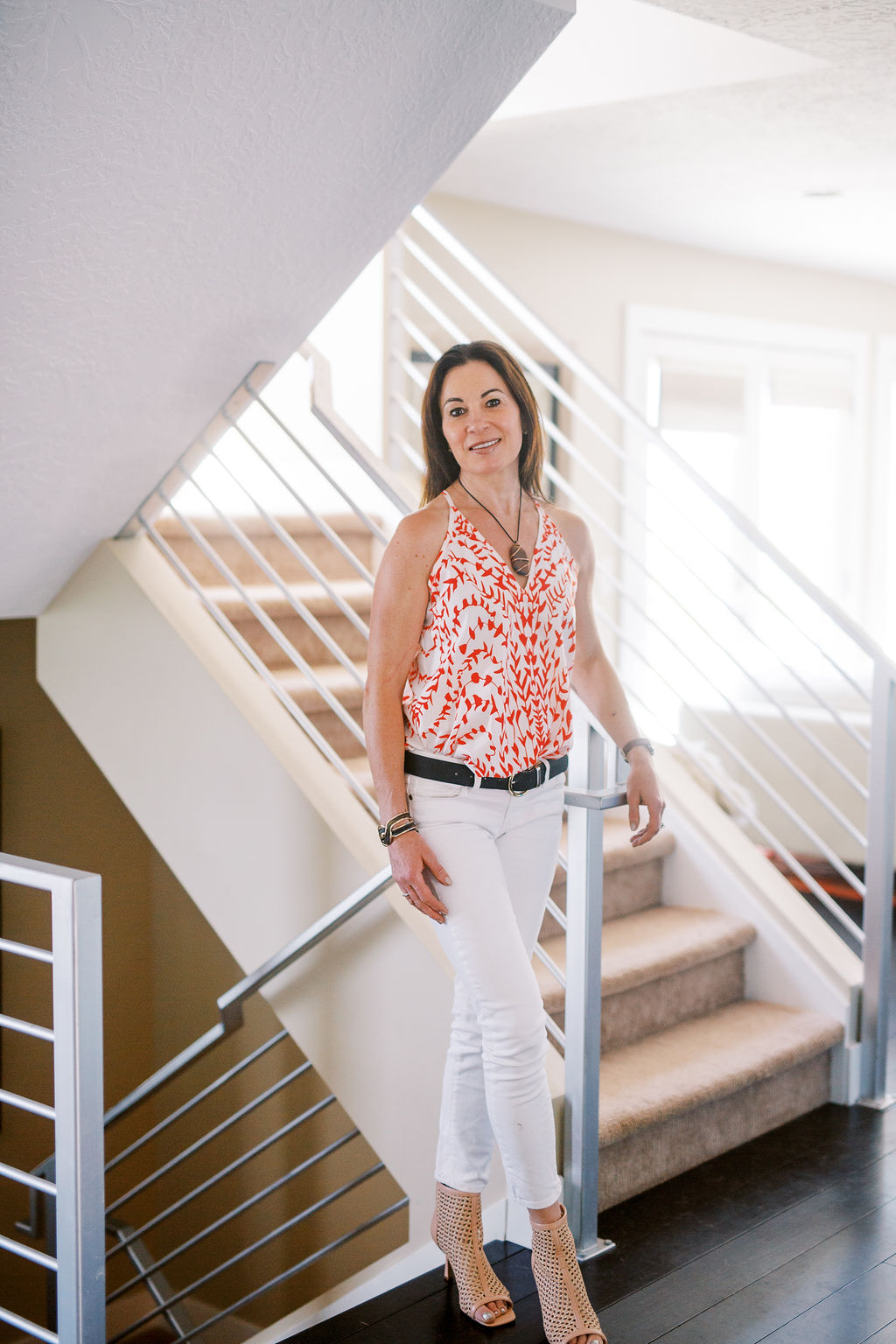 In the garden, the dogs are wrestling over a bone and the sun is gleaming through the flowers. There are stacked-up pool toys, a trampoline, and comfortable lawn furniture. The entire atmosphere is one of life intentionally and lovingly lived.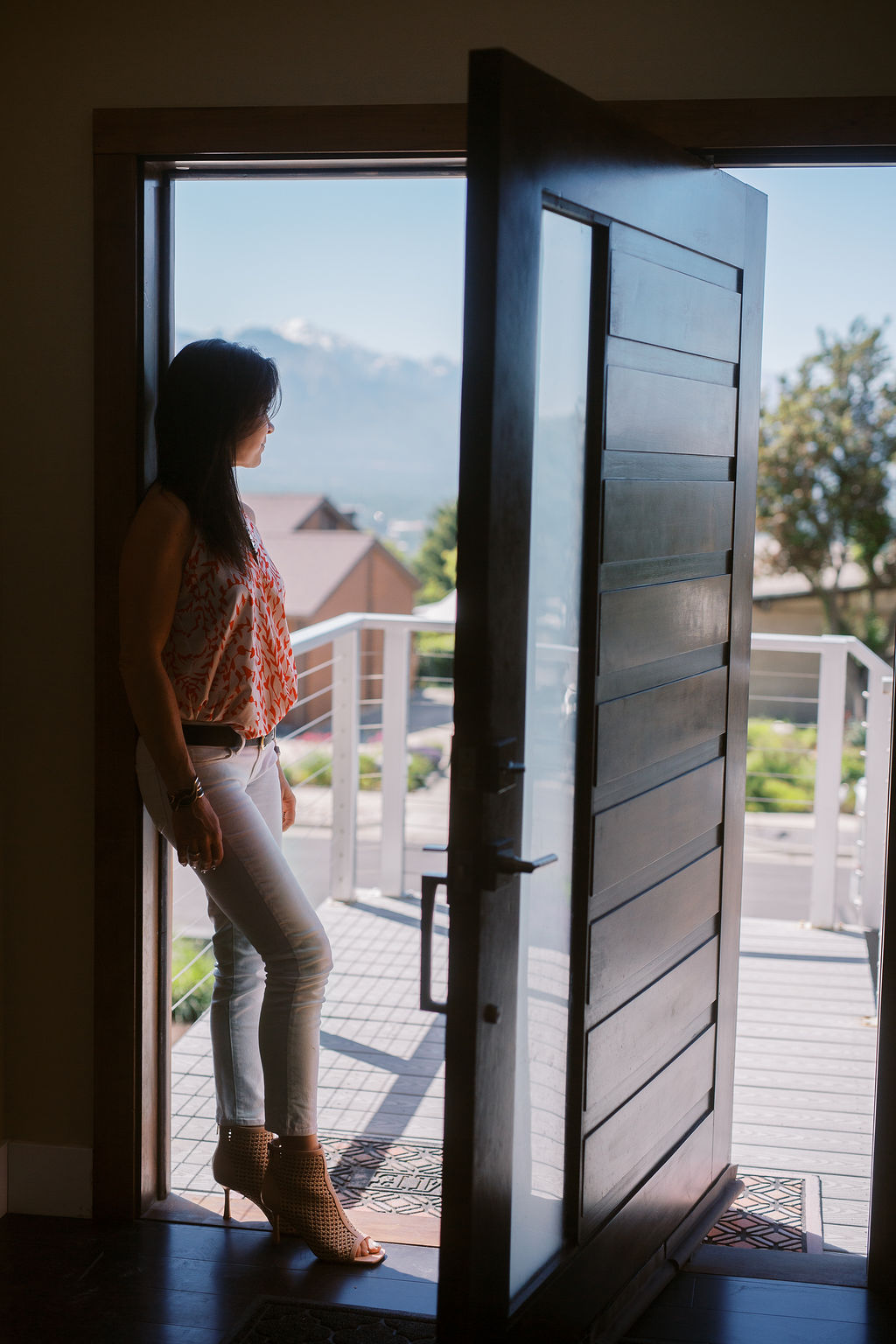 You can learn more about Sinead's nutritional consulting at Mind-Body Nutrition for Life.